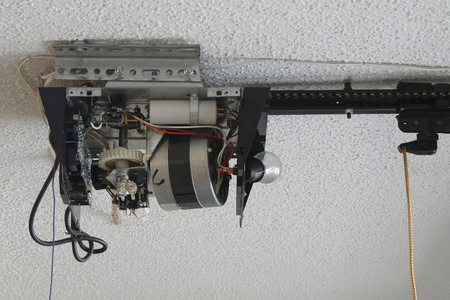 How many times a day do you open your garage door? If you are a busy person, it could be as many as 10 or more times a day! Blaine Baker Garage Doors of San Diego, CA knows that high usage can lead to mechanical mishaps when it comes to garage door motors, which is why they offer comprehensive services for garage door openers including sales, replacements, repairs, and installation.
If your garage door opener or motor does not work when you need it to, it is compromising your convenience and safety at home. No matter what make, model, or brand of garage door and garage door opener you have, Blaine Baker Garage Doors has the tools, talent, and expertise to provide you with full garage door services. Blaine Baker Garage Doors will work with all types of garage door motors and openers, including chain drive, belt drive, screw drive, and jack shaft openers.
Are you still opening your garage door manually? Are you always losing your garage door opener? If so, allow Blaine Baker Garage Doors to introduce you to the latest technology in the field of garage door motors. Some of the latest systems are designed to work with your smartphone, making opening and closing your garage door a breeze. As a licensed, bonded, and insured garage door opener installation company, Blaine Baker Garage Doors has access to all the best products, and can make your day to day life easier than ever.
When it comes to garage door motor installation, the first step is discussing which types of garage door motors might work well for your home and lifestyle. To make the right decision, speak with Blaine Baker Garage Doors. Call now for expert service in the San Diego, CA area!